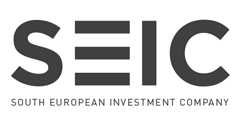 Marriott Residence Sarajevo looking for a General manager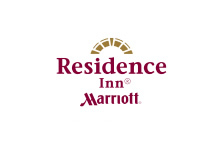 Sarajevo, 17.02.2014. - Following up on Marriott Residence Inn Sarajevo construction progress, this is to announce new job opening for General Manager position. All interested parties can download Job Vacancy from following link.

Delegation of U.S. Embassy visits development projects of SEIC Group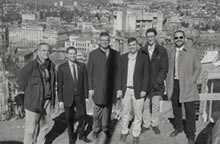 Sarajevo, 12 February 2014 – South European Investment Company (SEIC) is currently developing four projects in Sarajevo including Marriott branded projects. It plans to finish Marriott Residence Inn project at Cobanija location by end of 2014. It will be a first internationally branded hotel in Sarajevo since the Olympic Games in 1984.

Construction of a new 17 million KM worth hotel begins today in Sarajevo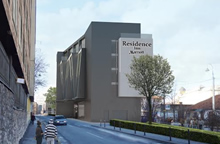 23 August 2013 – The construction works on the new hotel licensed by the leading worldwide hotel operator began today in Sarajevo settlement Čobanija. With the 75 one-room and 20-two room apartments this hotel will offer a new concept of the hotel service in Sarajevo so called residence inn. The construction is to be finalized in October 2014 and the overall value of investment is 17 million KM.

Residence Inn by Marriott in Sarajevo
Sarajevo, 7 November 2013 – The agreement for the construction of the Residence Inn by Marriott in Sarajevo was signed today by Carlton C. Ervin, Chief Development Officer, Europe for Marriott International, Inc. (NASDAQ: MAR) and Enes Kazazić, Chief Executive Officer of the SEIC, as the investor. A separate agreement was signed between the SEIC, Marriott International, Inc and Interstate Hotels & Resorts for the hotel management.

RESIDENTAL BUILDING CITY GARDEN IS FINALIZING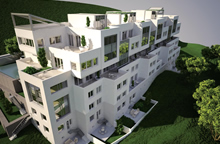 Residential building City GARDEN, project 12 million BAM worth, is finalizing. Due to the magnificent panoramic view, located just above Čobanija, City GARDEN will represent a unique green oasis of peace in the center of the city noise.

Dvor Construction Started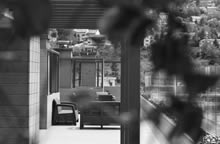 Construction of real estate "DVOR" has started on Friday, March 29th. 7 floor DVOR Luxury Apartments building is adding a new light to fast developing Sarajevo Center and financial district. With 42 apartments, ranging from 59 up to 116m2, 57 garages located in 2 underground floors, and commercial units on ground floor.

Make Room for New Memories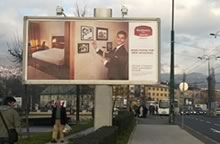 Sarajevo's rich history is right outside your door when you stay at the Residence Inn by Marriott, first Marriott hotel in the region. With full kitchens, living rooms with sofa beds, and work desks with high-speed internet access, you'll feel at home in these suites. Your home in Sarajevo. That message was the main guideline of the concept of promotional campaign ''Make room for new Memories''.