Construction of a new 17 million KM worth hotel begins today in Sarajevo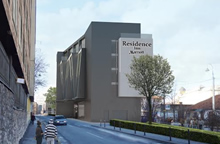 23 August 2013 – The construction works on the new hotel licensed by the leading worldwide hotel operator began today in Sarajevo settlement Čobanija. With the 75 one-room and 20-two room apartments this hotel will offer a new concept of the hotel service in Sarajevo so called residence inn. The construction is to be finalized in October 2014 and the overall value of investment is 17 million KM. The investor of this project is SEIC – South European Investment Company, consisting of some of the largest financial and real estate companies from the GC and the EU, such as 3Y Fur Logistic und ProjektBetreuung GmBH, ICD member of the IDB group, Dallah Al Baraka Holding, Abdullah Al Othaim for Real Estate, Masarat Construction, Annahdah Medical and others.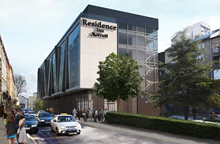 As for Bosnia and Herzegovina, SEIC is involved in the four business areas: real estate market, business consulting, renewal energy and tourism. This year's focus was on investing into the real estate and tourism. Following the investment into the construction of luxury apartments Dvor in Marindvor, which will alter the visual silhouette of the very center of Sarajevo, the attention is now directed towards another city center – Čobanija. The modern architecture of the hotel will fully alter its current visual appearance. Having in mind that the usage of park in the vicinity of the construction site will not be possible for personal security reason the investor has undertaken all necessary measures to protect the green areas. In addition, the SEIC and committed to rearrange the park and provide it a new content once the construction works are finalized.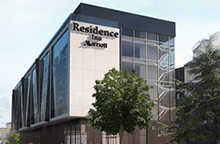 The control over planning and architecture of the project has been entrusted to Dušan Jovanović from the bureau ''Argentaria'' Sarajevo, while the first phase of construction works will be performed by one of the largest European construction companies Strabag.