The first Marriott's hotel in Balkan was opened in Sarajevo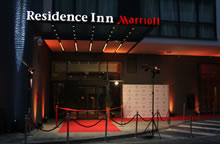 Residence Inn by Marriott, one of the brands of the leading world's hospitality company, was opened in Sarajevo on the BH Stateshood Day. The hotel's opening on this day, according to Mr. Enes Kazazic, director of SEIC d.o.o. company, which is also the owner of this hotel, is a gift to BH citizens for this holiday. The official opening ceremony was attended by large number of guests coming from political and cultural life of Bosnia and Herzegovina. After the ribbon-cutting ceremony, Mr. Enes Kazazic, Director SEIC Group, Mr. Khaled Al Aboodi, Chairman of the Supervisory Board of SEIC Hospitality Ltd., Mr. Klaus Kienzler, Director, International Project Management, Marriott Inc. and Kayhan Kilit, Cluster General Manager have provided the introduction speeches to all guests. "We are proud to announce that SEIC Hospitality's journey from making the decision to invest to opening this hotel has taken only 14 months. Thus we have proved that Bosnia and Herzegovina is a country which should be built and invest in. The opening of the first international hotel's brand after 30 years is a gift not only to citizens of Sarajevo and Bosnia and Herzegovina, but also for the region», said Enes Kazazic, director of SEIC group.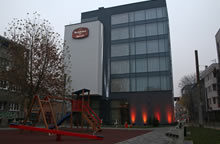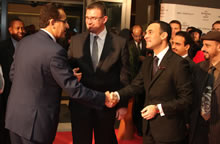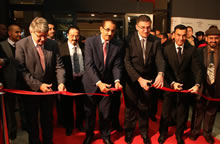 The hotel's construction has brought a lot of innovations where innovative solutions were applied to the construction of the hotel's interior, and that the materials used guarantee energy efficiency. «We could not have choosen a better day for grand opening of the hotel Residence Inn by Marriott in Sarajevo. We are particulary proud of the partnership with one of the most succesfull hotel brand on the world and of SEIC Hospitality for completing all constructions work by schedule», said Khaled Al Aboodi, Chairman of the Supervisory Board SEIC LLC. Residence Inn by Marriott is also the first Marriott hotel in the region and it will enrich the existing Sarajevo hotel's offer not only for Sarajevo, but also for Bosnia and Herzegovina and to bring Marriott business philosophy that is applied globally. This hotel is the first international hotel's brand which brings internationally hospitality standards and «know how» principles that will be locally applied. ''It is a great pleasure for me to attend this grand opening of the Residence Inn by Marriott. Marriott has more than 330 hotels in Europe, two of them are Residence Inn and the third is now in Sarajevo'', said Klaus Kienzler, International Project Management, Marriott Inc. «Residence Inn by Marriott» as a pionir of the concept of extended hotel stay, will offer to Sarajevo a different service approach that will be adjusted to everyone who will stay few days, few weeks or even few months. «The hotel will have 5 floors, and it will comprises with 75 spacious and elegantly furnished one room and two rooms apartments with services available 24 hours including the business center, two sauna, fitness center, «The Market» grocery store, lounge bar, on-site laundry and dry-cleaning facilities, complimentary grocery shopping service along with three elevators and 16 garage lots. We are aware that every day is an adventure or business challenge for our guests and we are continuously setting the new standards aiming to be one of those places on which our clients can rely on», said Kayhan Kilit, Cluster General Manager of Residence Inn and Courtyard by Marriott. The hotel will be employing 22 associates that will continously have avalable three kinds of education: a product training where trainers come to Marriott's hotels and provide training for our associates, a service culture trainings, where staff from Marriott hotels on the global level come to Sarajevo and provide on site trainings for Marriott's associates and third kind of trainings are personal development trainings, which are trainings for Marriott's managers. The Marriott's operations locally will be based on the concept «Spirit to serve» that has shaped business's philosophy of this brand. This concept is a base of the company's social corporate responsibility in BiH, the goal of which is to offer first class service to hotel guests but also serve the community through implemenmtation of social responsible projects.